The advent of cloud technology marks a new era in computing, transforming the strategies for IT professionals in infrastructure provisioning. This revolution has led to increased flexibility and efficiency. As the industry moves towards heightened compatibility and standardization, cloud technology introduces greater portability to workloads and enhanced mobility to data streams. This shift has influenced application developers, fostering increased collaboration.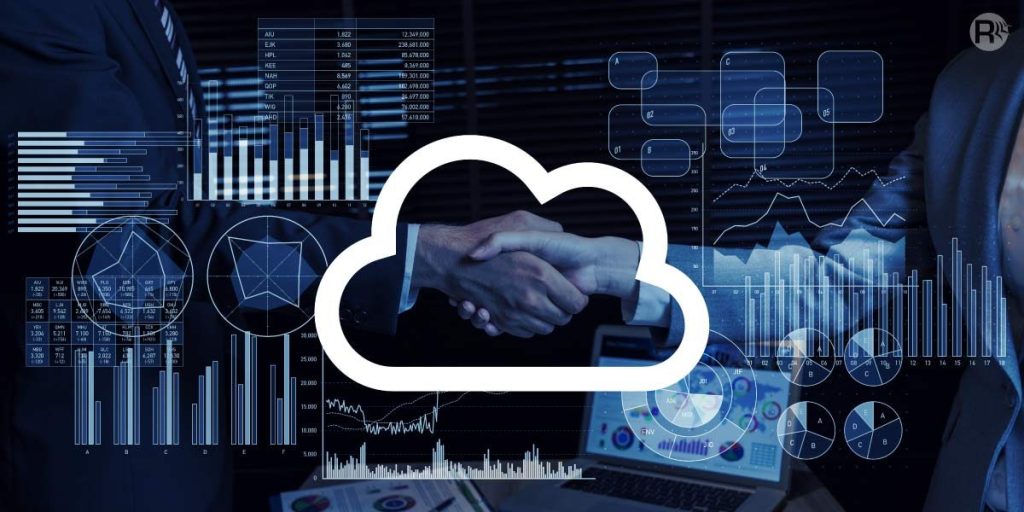 Top11 has curated a list of the top 10 cloud solution providers and services companies to guide enterprises in adopting best practices for cloud integration. These organizations excel in identifying overlooked revenue opportunities and assisting clients in enhancing growth prospects.
1. Cubex System PTy Ltd
Established in 2017, Cubex stands out as a Cloud Engineering Company based in Melbourne. Despite being a small team, they cater to startups, small businesses, and enterprises. Their service offerings encompass Application and data Modernization, Cloud Migration Services, Data Lake and analytics, DevOps Enablement, Cloud Application Development, and Machine Learning & AI.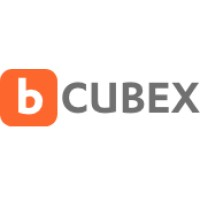 Boasting an experienced team of AWS Cloud Engineers, Cubex excels in constructing and managing solutions in the Cloud. Their collaborative approach extends to working closely with startups, small businesses, and enterprises, ensuring the provision of essential resources for swift and cost-effective operational launches. Cubex's commitment lies in saving time and money for all parties involved.
Address: 3 Balmoral Grove, Melbourne, 3075 Australia
Phone: (+61) 414 602 761
Website: https://bcubex.com/
2. Xam
In Sydney, Australia, XAM is a development agency that began in 2014 and currently boasts a team of approximately 20 members. Their expertise lies in web, mobile apps, and custom software development.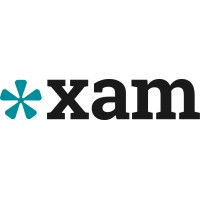 At XAM, they are a collective of digital product builders, software engineers, and app developers committed to bringing your app ideas to life. With a wealth of experience, they stand as one of Australia's most seasoned development teams, having collaborated with renowned local brands like Kmart, National Home Doctor Service, University of South Australia, UGL, and many others.
Address:
1/44 Martin Place Sydney NSW 2000
Level 6/200 Adelaide St Brisbane QLD 4000
152 Elizabeth Street Melbourne VIC 3000
Website: https://xam.com.au/
3. Victoria IT
Victoria IT is an IT strategy consulting company headquartered in Tarneit, Australia, with a compact yet dedicated team. Their services include IT strategy consulting, cloud consulting & SI, IT managed services, web development, and more. Established in 2016, Victoria IT is wholly devoted to delivering optimal value for every aspect of their client's business operations.
Address: 19 Tarlo Drive Tarneit VIC 3029 Australia
Phone: 1800 687 806
Website: https://www.victoriait.com.au/
4. CRT Network Solutions
CRT Network Solutions, an IT-managed services company, operates from Mooloolaba and Stafford in Australia. Founded in 2006, this small yet dynamic company specializes in IT managed services, IT strategy consulting, cloud consulting & SI, and cybersecurity.

Dedicated to providing unparalleled IT solutions and business support, CRT Network Solutions is committed to enhancing efficiency and cost-effectiveness in your operations. Their approach strongly emphasizes fostering relationships and business partnerships, reflected in how they conduct their work.
Address:
3/2 Akeringa Pl, Mooloolaba QLD 4557
33 Hayward Street, Stafford, Queensland 4053
Phone: 1300 760 339
Website: https://crtnetworksolutions.com.au/
5. Atarix
Headquartered in Sydney, Australia, Atarix has operated as an IT-managed services company specializing in IT-managed services, cybersecurity, and IT strategy consulting since its establishment in 2015. As Australia's foremost managed IT consultancy, they are dedicated to assisting businesses in achieving their desired transformations.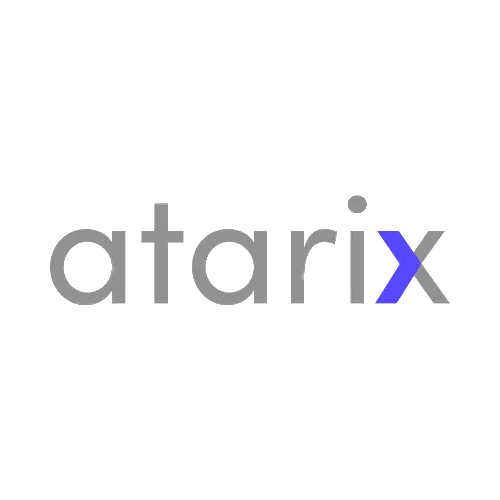 Atarix takes pride in its enterprise-level security integrated into every facet of its operations. Their offerings feature enterprise-grade security designed for all businesses, seamlessly incorporated across devices, applications, and cloud services while maintaining flexibility.
Address: Suite5.02, 8 Spring Street Sydney NSW 2000
Phone: 1300 282 749
Website: https://atarix.com.au/
6. Delta Sierra Consulting
Established in 1999, Delta Sierra Consulting (DSC-IT) is a Subiaco, Australia-based managed IT services provider that primarily collaborates with midmarket clients across diverse industries. Their service portfolio extends beyond managed IT services, including cloud consulting, cybersecurity, and SI support.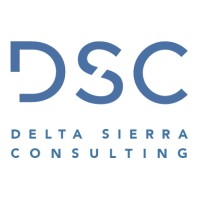 DSC-IT stands out as Perth's leading provider of managed IT services, offering extensive IT support tailored to various industries. They are committed to adapting to evolving needs and changing technologies, believing in creating customized solutions for their clients' specific IT requirements.
Address: Suite 40, 460 Stirling Highway, Cottesloe, WA, 6011
Phone: (08) 9476 5000
Website: https://dsc.net.au/
7. Toniolo
Founded in 2011 and situated in Collingwood, Australia, Toniolo operates as an IT consultancy with a team of over 10 professionals. Their comprehensive services include IT managed services, cybersecurity, and cloud consulting, catering to clients across business services, financial services, and nonprofit sectors.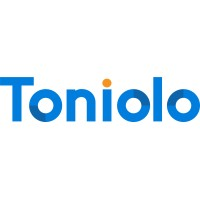 Specializing in infrastructure and security projects tailored for small and medium-sized enterprises, Toniolo stands as a full-stack Managed Services Provider (MSP). They excel in delivering secure on-premise, public, and hybrid cloud environments, ensuring the protection of both customer data and valuable intellectual property. Engaging with cutting-edge technologies, Toniolo seamlessly provides solutions in collaboration, backup, infrastructure, information and physical security, and business intelligence and leverages their proprietary AI-driven automation tool, Paperclip.
Address: 36‑38 Gipps Street, Collingwood 3066 Melbourne, Australia
Phone: 1300 733 115
Website: https://toniolo.com.au/
8. Managed Solutions
Established in 1995 and located in West Ipswich, Australia, Managed Solutions is a leading provider. Their team, consisting of approximately 25 professionals, is dedicated to delivering a range of services, including IT managed services, IT strategy consulting, cloud consulting, and SI, to their clientele.

Managed Solutions has a well-established track record in delivering technically appropriate and cost-effective computing solutions and related technologies, hardware, and technical support to businesses. Their pride lies in the depth of their skills and experience, complemented by meticulous attention to detail. Their commitment to providing optimal long-term solutions for the best interests of businesses translates to more reliable data services, reduced downtime, and enhanced productivity.
Address: 3/266 Brisbane St, West Ipswich, Queensland, 4305
Phone: 1300 626 765
Website: https://mansol.net.au/
9. Professional Advantage
Professional Advantage, a pioneer in IT solutions, has been empowering small to medium businesses with technology since 1989. As one of Australia's foremost Microsoft Gold Partners and Tier 1 CSP, they possess a distinctive ability to address both software licensing needs and provide the consulting services required for implementation.

Their expertise is delivering impactful IT solutions across various domains, including cloud migration and adoption, cybersecurity, ERP, reporting and analytics, business process management, content and collaboration, and modern managed services. Collaborating with some of the industry's finest IT professionals, developers, engineers, and project managers, Professional Advantage takes pride in maintaining a remarkable 82+ Net Promoter Score (NPS) and an average client tenure of 9.7 years.
Address: Level 6 124 Walker Street North Sydney NSW 2060
Phone: 1800 126 499
Website: https://www.pa.com.au/
10. 365 Digital Consulting
Leveraging a solid client base and a collection of stellar 5-star reviews, EQ-ON empowers brands with top-notch software solutions crafted to enhance communication for mid-sized companies. Built on feature-first principles, this Sydney-based firm significantly focuses on assisting brands in driving transformative change.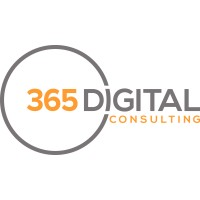 An illustrative instance of EQ-ON's expertise lies in its collaboration with a service company based in Canada. EQ-ON facilitated the seamless tracking and organization of internal documents for contractors, clients, and staff, leading to heightened communication and streamlined document management for the company.
Address: 217/ 14 Lexington Drive, Bella Vista, NSW 2153
Phone:
(+61) 450 352 020
(+61) 290 115 974
Website: https://365digitalconsulting.com/
Conclusion
Navigate the dynamic world of cloud technologies with confidence, guided by Australia's top 10 cloud consulting services. Embrace innovation, efficiency, and scalability to propel your business into a successful digital future.