If you're searching for a ClickFunnels alternative to create powerful and effective sales funnels, you're in the right place. In this article, we'll introduce you to the top 15 ClickFunnels alternatives that can help you optimize your online marketing strategy and boost your conversions. Whether you're looking for more flexibility, affordability, or specific features, you'll find a solution that suits your needs among these alternatives.
What Does ClickFunnels Offer?
Established in 2014, ClickFunnels stands as a well-known sales funnel creation platform boasting a substantial community of more than 100,000 active members. This versatile marketing tool empowers businesses and individuals alike to simplify and optimize their entire sales journey, ultimately increasing traffic conversions and generating valuable leads.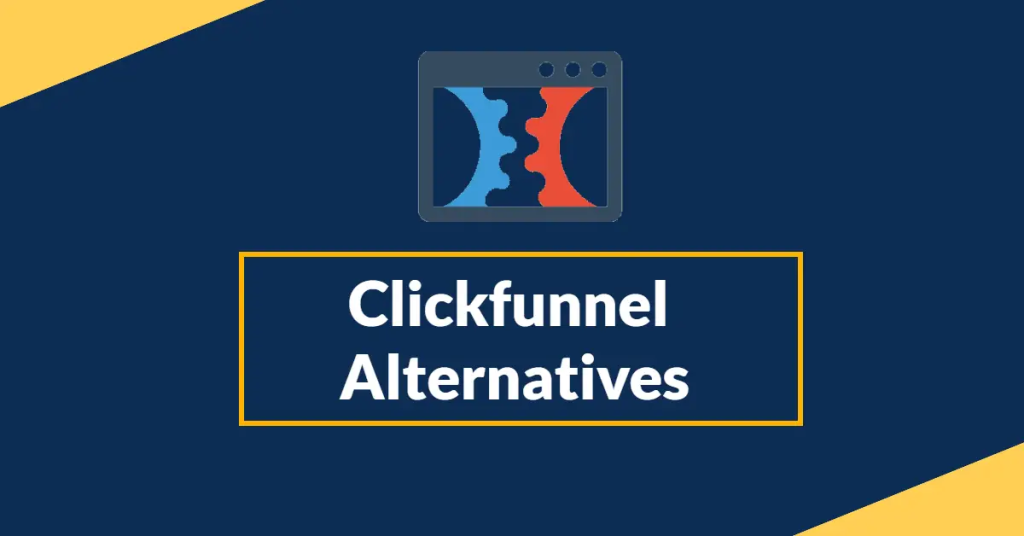 ClickFunnels users have the capability to construct a wide array of marketing assets, including sales funnels, standard websites, landing pages, shopping carts, opt-in pages, membership forms, webinars, and various other marketing content. This platform provides the resources necessary for crafting effective online marketing campaigns.
Do You Need a ClickFunnels Alternative?
In the realm of online marketing and sales funnels, ClickFunnels has undoubtedly made a significant impact. However, it's important to recognize that it might not be the perfect solution for everyone. Whether you're a small business owner, a seasoned marketer, or someone focused on specific aspects of your online strategy, there are situations where exploring a ClickFunnels alternative could be beneficial.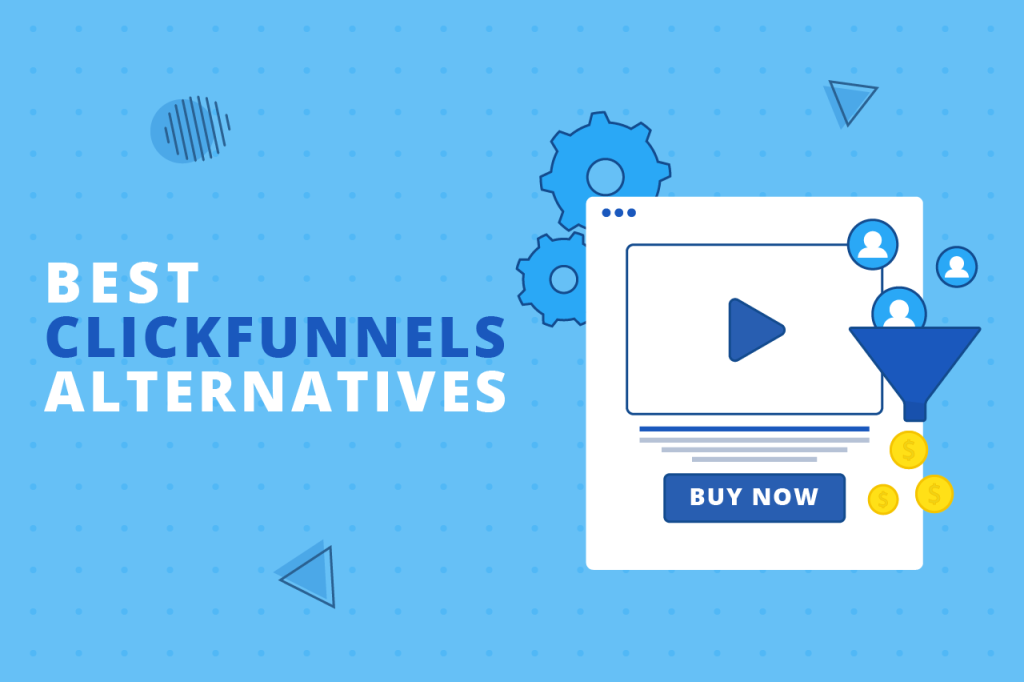 Here are some key factors to ponder if you're contemplating the need for a ClickFunnels alternative:
Budget Constraints: ClickFunnels comes with a price tag. If you're just starting, or if you're mindful of your budget, the cost of ClickFunnels' plans (ranging from $97 per month for the Basic plan to $297 per month for the Platinum plan) might be a bit steep.
Advanced Marketing Needs: Professional marketers often require more advanced features, flexibility, and customization options than ClickFunnels may offer. If you're dealing with a large number of funnels, high traffic volumes, and need unique templates, you might find ClickFunnels limiting.
Conversion Optimization: Speed and stability are critical for achieving high conversion rates. ClickFunnels, while powerful, can sometimes be slower in comparison to other alternatives, potentially impacting your conversion optimization efforts.
Customer Support Priority: While ClickFunnels provides various support options and educational resources like webinars, some users have experienced delays in getting technical assistance. If you prioritize immediate and efficient customer support, this might be a consideration.
In these situations, considering a ClickFunnels alternative may better align with your specific needs and objectives.
Top 25 ClickFunnels Alternatives 2023
Leadpages stands out as a highly suitable alternative to ClickFunnels, especially for small businesses. It not only facilitates connection with potential customers but also excels in lead generation and sales conversion. Whether your objective is to construct compelling landing pages, implement eye-catching pop-ups, create attention-grabbing alert bars, or develop a complete website, Leadpages empowers you to achieve these goals effortlessly.
Now, you have a simplified means to showcase your products and services through DIY landing pages and websites, compelling your visitors to take desired actions. Furthermore, this solution aids in the expansion of your email subscriber list and the delivery of content optimized for conversions to engage your audience effectively.
In addition to these advantages, Leadpages incorporates built-in checkout functionality and seamlessly integrates with Stripe, ensuring secure online payment processing. Users have the flexibility to conduct multiple split tests to enhance campaign performance and receive real-time analytics data via the dashboard, allowing for precise optimization of various marketing elements.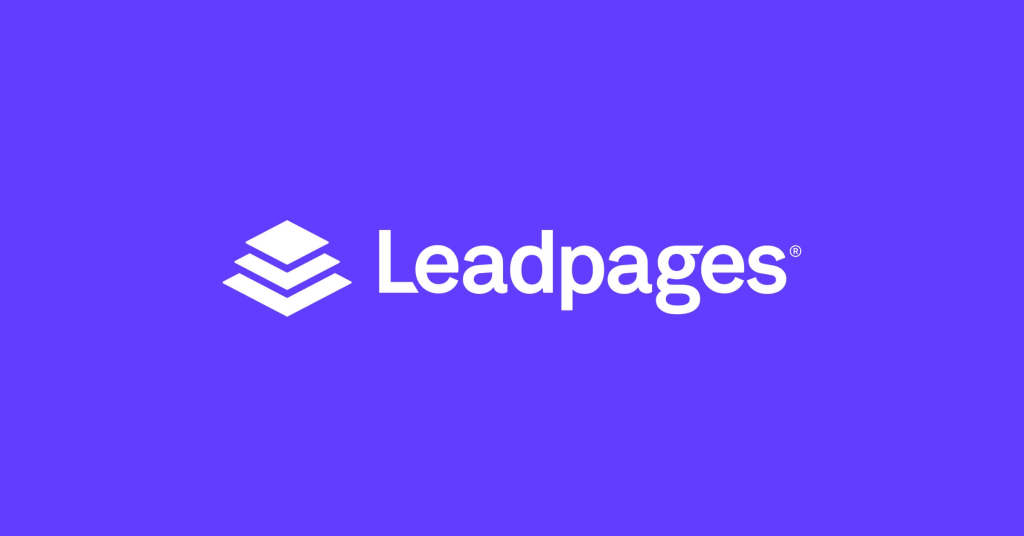 Key Features:
No limitations on the number of funnels and visitors
Robust drag-and-drop page builder offering extensive customization options
Seamless integration with Zapier, Drip, MailChimp, and Infusionsoft
Mobile-responsive templates for optimal user experience
Unlimited A/B testing capabilities
Lead notifications and strict GDPR compliance
Real-time analytics for data-driven decision-making
Complimentary custom domains and hosting
Pricing:
LeadPages offers two pricing tiers: Standard and Pro. The Standard plan is priced at $37 per month, while the Pro package is available at $74 per month. For those who prefer annual billing, this option is also available. Additionally, LeadPages extends a 14-day free trial period, allowing users to assess the service's suitability before committing to a subscription.
GetResponse serves as a robust automated sales funnel creator, catering to a wide array of needs. Whether your aim is to craft enticing landing pages for your products or streamline your email marketing endeavors, this versatile solution has got you covered.
As one of the highly regarded alternatives to ClickFunnels, GetResponse empowers you to accomplish various tasks, including cart recovery, lead conversion, and boosting product sales. It extends its capabilities to facilitate webinar broadcasting and efficient paid ad management.
Furthermore, this software provides a selection of over 30 professionally designed and conversion-optimized scenarios designed to bolster your contact list, present your offers effectively, and contribute to the growth of your business.
GetResponse takes it a step further with AI-powered website templates that offer customization options tailored to your company's unique requirements, all achievable through a code-free drag-and-drop editor. The marketing automation feature within this tool includes pre-built workflows for recovering lost sales, segmenting customers based on their behavior, and automatically suggesting relevant products, enhancing the efficiency of your marketing strategies.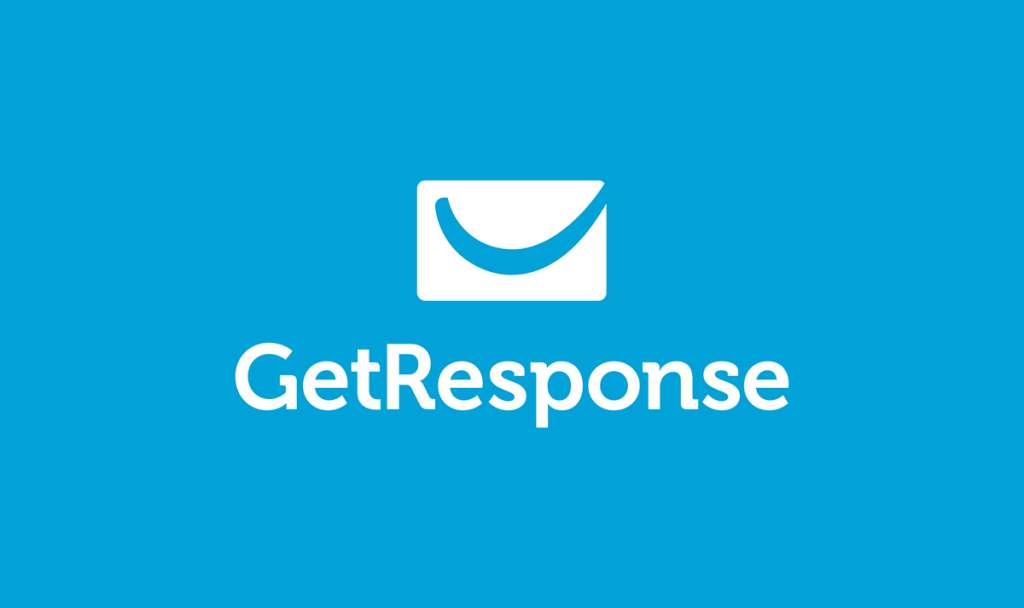 Key Features:
Complimentary forever plan
A 30-day money-back guarantee for peace of mind
Email list management for up to 500 contacts
High-quality landing page builder for engaging web experiences
Advanced analytics providing insights into conversions, ROI, and lead performance
Round-the-clock multilingual support for assistance when you need it
In-built webinar feature to facilitate online presentations
Pricing:
GetResponse stands out for its affordability. The Free plan offers an impressive array of features, including landing pages, a website builder, 5 GB of bandwidth, support for up to 500 contacts, email marketing capabilities, and sign-up/contact forms.
For those seeking more advanced functionalities, there are three premium packages available: Email Marketing at $15.50 per month, Marketing Automation at $48.38 per month, and Ecommerce Marketing at $97.58 per month. Regardless of the plan you choose, they are all backed by a 30-day money-back guarantee, ensuring your satisfaction.
Podia is a valuable tool for online content creators, streamlining their content marketing efforts and reducing the need for multiple tools.
This versatile platform caters to a wide range of digital products, including online courses, digital downloads, webinars, and community forums. For online course providers, Podia offers the convenience of hosting an unlimited number of files and videos, with the flexibility to provide students with diverse payment plan options.
Additionally, Podia supports the sale of various digital content types such as eBooks, PDFs, audiobooks, checklists, and more. It seamlessly integrates with Zoom and YouTube Live, facilitating both one-to-one and one-to-many coaching sessions.
From the initial pre-launch phase to post-purchase activities, Podia equips users with powerful tools to enhance their sales efforts. These tools encompass creating mobile-friendly websites complete with customized URLs, orchestrating email campaigns, and even launching comprehensive affiliate marketing programs—making it a compelling alternative to ClickFunnels.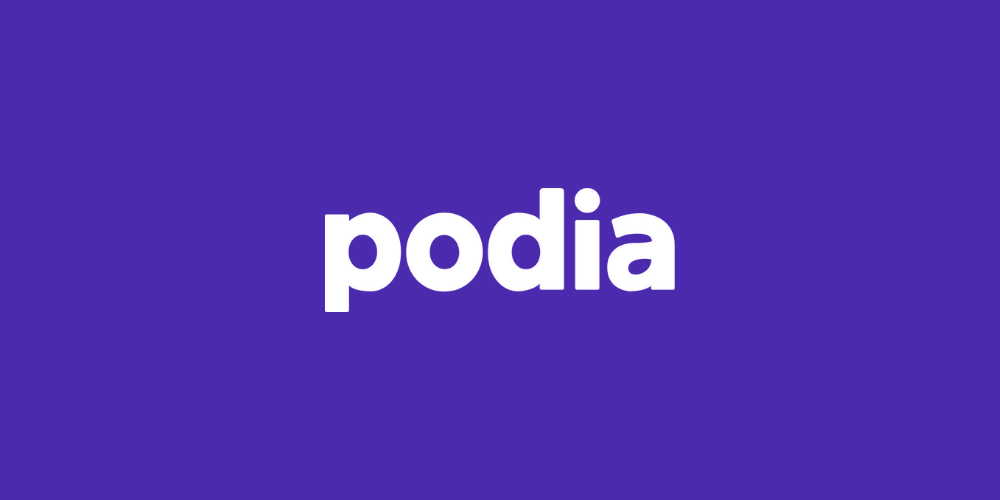 Key Features:
All-in-One Platform
Flexible Digital Product Sales
Diverse Content Sales
Coaching Integrations
Sales Optimization Tools
Pricing:
Podia presents users with a choice of two pricing plans designed to accommodate a variety of requirements. The Mover Plan is available at either $39 per month (when billed annually) or $49 per month (when billed monthly). It encompasses a range of features, including digital product hosting, email marketing capabilities, messaging functionality, unlimited course creation, webinars, and more.
On the other hand, the Shaker Plan, priced at $79 per month (when billed annually) or $89 per month (when billed monthly), offers an expanded set of features that build upon the Mover plan. These enhancements include options for affiliate marketing, memberships, seamless blog integration, and advanced customization opportunities.
Both plans include unlimited everything (courses, emails, file hosting), no transaction fees, and 24/7 customer support. Podia also offers a 14-day free trial for users to explore its features and capabilities before committing to a paid plan.
While Unbounce may not encompass the full spectrum of an all-in-one marketing platform, it undoubtedly stands as a potent and adaptable alternative to ClickFunnels.
One of Unbounce's standout features is Smart Traffic, which marries your expertise with its AI Smart Builder. This technology leverages data from a staggering 1.5 billion conversions to pinpoint the most effective layouts and headlines for your target audience.
Unbounce takes a lead over ClickFunnels by offering more than 100 landing page templates that boast superior aesthetics. Whether you're well-versed in coding or not, Unbounce's intuitive drag-and-drop builder makes it effortless to create polished designs.
Furthermore, Unbounce excels in providing robust lead capture tools. Utilizing the same user-friendly WYSIWYG builder, you can craft pop-ups designed to generate valuable leads.
Should you require assistance, Unbounce boasts a highly responsive support team accessible via live chat, phone, and email. In addition to its excellent support, Unbounce offers an extensive resource center and a wealth of educational materials, enhancing your experience.

Key Features:
Unlimited creation of landing pages, pop-ups, and sticky bars
Exceptional landing page builder
Thriving community and top-tier support
Seamless compatibility with WordPress, Zapier, and Pabbly Connect
A/B testing and AMP (Accelerated Mobile Pages)
Over 100 mobile-friendly templates
Up to 2,500 conversions and 50,000 visitors
Pricing:
Unbounce offers a pricing structure within a similar range as ClickFunnels but presents a greater variety of plans. You have the flexibility to choose from three tiers: Launch ($90 per month), Optimize ($135 per month), and Accelerate ($225 per month). Discounted rates are available for annual subscriptions.
To explore Unbounce's capabilities, the platform offers a generous 14-day free trial, allowing you to take it for a test drive before committing to a subscription.
Systeme.io stands as an all-inclusive platform equipped with the essential tools required for rapid online business growth. It caters to a broad audience, including freelancers, consultants, course creators, and small business owners, offering user-friendly functionality accessible even to those without technical expertise.
The platform's website builder empowers users to swiftly construct websites utilizing templates, subsequently fine-tuning them through a convenient drag-and-drop interface, allowing for rapid website deployment in just a few minutes. Systeme.io streamlines the creation of sales funnels into three simple steps, making it accessible to a wide user base.
Systeme.io extends its utility to course creation and distribution, enabling users to effortlessly craft and market online courses. The platform seamlessly integrates these courses with websites and sales funnels, enhancing its versatility.
Moreover, Systeme.io serves as a robust email marketing tool, facilitating unlimited email sending and efficient email list growth. It offers automation capabilities for streamlining marketing processes and managing affiliate marketing initiatives.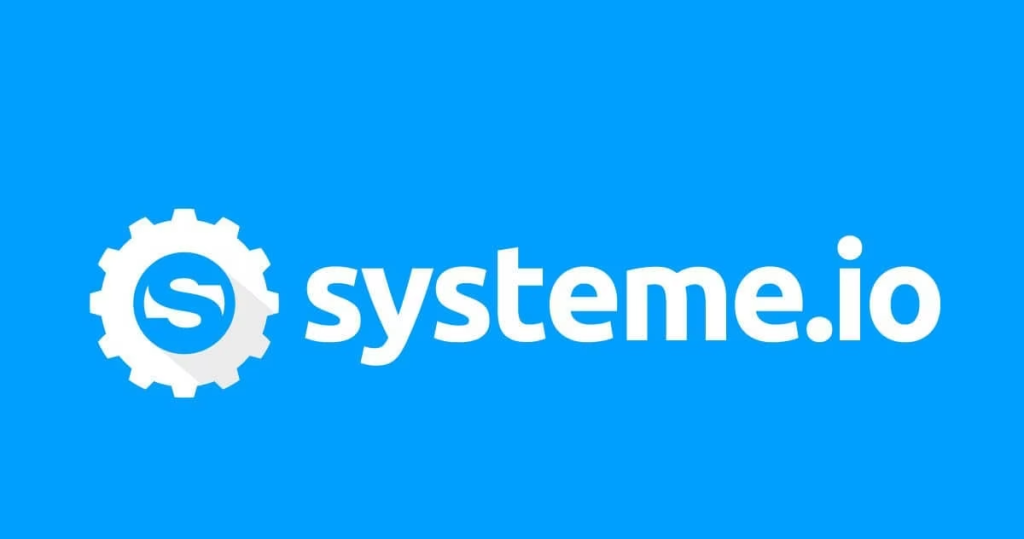 Key Features:
Intuitive and user-friendly interface
Drag-and-drop website/landing page builder
A/B testing for optimizing campaigns
Event trigger actions to enhance engagement
Sales analytics for insightful performance evaluation
Data import and export for seamless data management
ROI tracking to monitor returns on investment
Efficient lead management tools
Customizable calls to action (CTAs)
Drip campaigns for targeted communication
1-click upsells to boost sales
Custom domain support for branding
Wide-ranging pricing options
Free plan catering to startups with various valuable features
Pricing:
Systeme.io offers a free plan tailored for startups, encompassing features such as support for 2,000 contacts, unlimited outgoing emails, the capability to create 3 sales funnels, a blog with unlimited post capacity, unlimited storage space, and more.
For those seeking enhanced capabilities, Systeme.io provides paid packages structured across three tiers: Startup, Webinar, and Unlimited. The pricing spectrum ranges from $27 per month for the smallest plan to $97 per month for the most comprehensive package. In comparison to ClickFunnels, Systeme.io emerges as a more cost-effective alternative, offering superior value for your investment.
CartFlows, a robust sales funnel builder, can transform your WordPress website into a highly effective sales engine. This user-friendly alternative to ClickFunnels is designed to generate an abundance of leads for your business while seamlessly converting website visitors into valuable customers.
One of its standout features is the one-click upsell capability, which swiftly boosts the average order value, while checkout order bumps work to enhance revenue even further. Additionally, CartFlows empowers you to conduct A/B split testing, allowing you to identify which offers, products, and content yield the highest conversion rates.

Key Features:
Availability of a free version for users
Professionally crafted templates for various purposes
Intuitive drag-and-drop sales funnel builder
A/B testing and insightful analytics tools
Checkout page editor for customization
Order bump and upsell functionalities to drive sales
Dynamic offer feature for engaging customers
Cart abandonment recovery functionality
Seamless integration with popular CRM and email platforms
Pricing:
CartFlows offers two pricing options to cater to different needs. You can opt for an annual plan priced at $299 per year or a lifetime license for $999. The lifetime license also provides a split-pay option for added flexibility. Additionally, both plans come with a 30-day money-back guarantee, ensuring your satisfaction and peace of mind.
Builderall stands as a digital marketing platform that empowers users to establish and grow businesses, acquire new customers, and streamline the sales process. With this tool, you can swiftly create comprehensive websites and execute email marketing campaigns with comprehensive tracking capabilities. These features seamlessly integrate with sales pages, effectively enhancing conversion rates.
Additionally, online course creators can leverage its video manager and exclusive video hosting system. Builderall offers a cost-effective solution suitable for businesses of all sizes.This GDPR-compliant cloud solution ensures uninterrupted 24/7 accessibility, allowing you to maintain a strong online presence with maximum availability and security.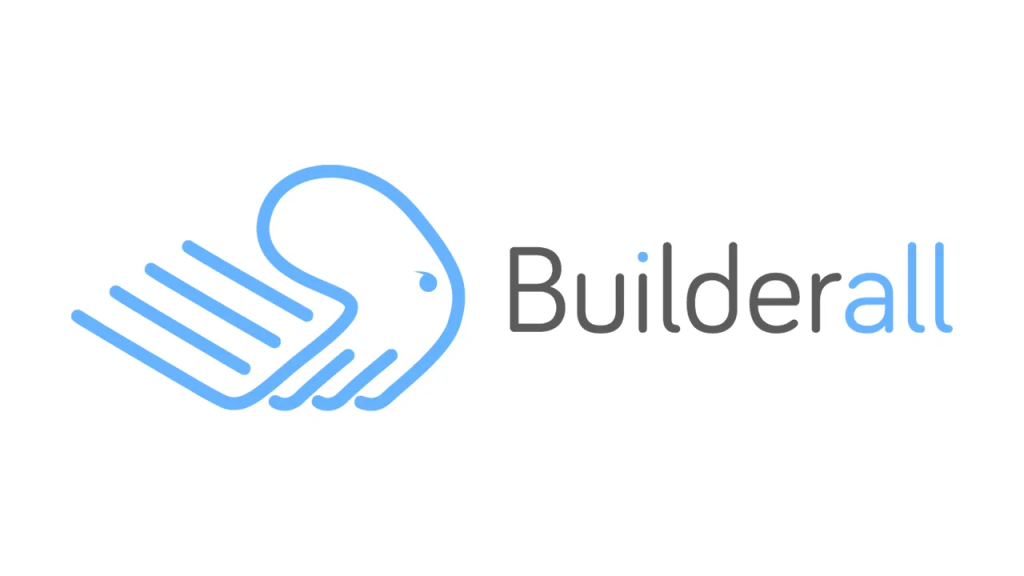 Key Features:
Multiple drag-and-drop builders for websites, apps, and landing pages
Inclusive web hosting service
Diverse marketing tools and functionalities
Heat mapping for in-depth user behavior analysis
Support for membership websites
Split testing for performance optimization
Seamless integrations with numerous third-party services
Customizable templates for tailored branding
Pricing:
Builderall provides two main categories of plans: Builderall plans and WordPress plans, each with sub-packages to suit different needs. Builderall subscriptions range from $16 per month to $87.90 per month.
Within the WordPress category, plans start at $21.90 per month and go up to $87.90 per month. To ensure your satisfaction, Builderall offers a 14-day trial period and a 30-day money-back guarantee, allowing you to test its features before making a commitment.
Convertri empowers users to craft swift and efficient funnels, resulting in elevated conversion rates. Leveraging Accelerated Page Technology, this solution ensures that even content-rich pages load within an impressive timeframe of less than 3 seconds. This commitment to speedy performance guarantees a superior user experience, ultimately leading to a surge in leads and sales by eliminating loading delays. With Convertri, you can maximize your prospects within the confines of the same advertising budget.
The platform facilitates the creation of comprehensive websites, complete with headers, footers, and menus. By consolidating web pages, shopping cart functionalities, and hosting services within a single ecosystem, Convertri streamlines processes, saving you time and effort.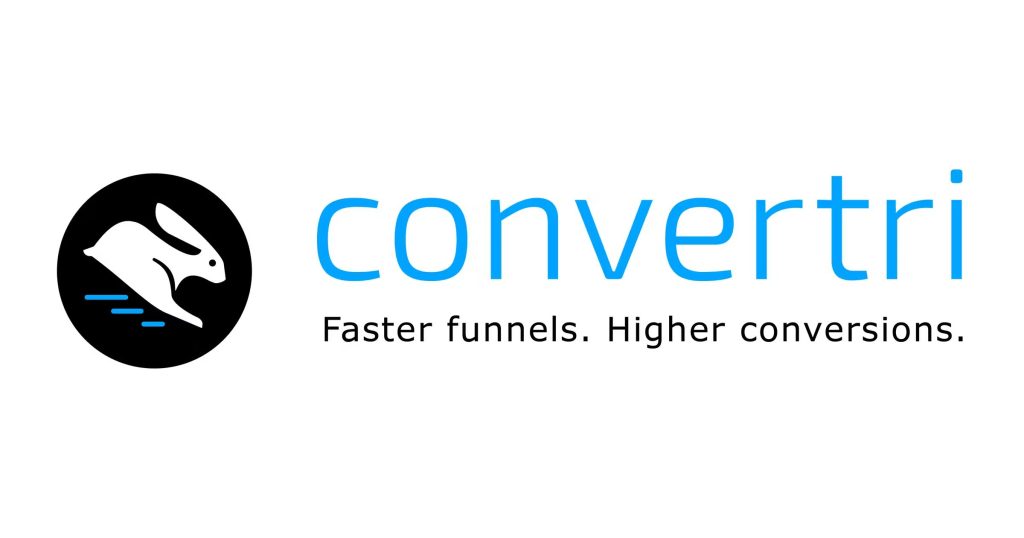 Key Features:
Accommodates 250,000 monthly impressions
Supports the creation of 25 funnels and 250 pages
Access to a repository of 400+ templates
A/B testing capabilities for optimizing performance
Hosting support for up to 20 videos
User-friendly page importer tool
SSL security and an allocation of 100 GB monthly bandwidth
Supports up to 10 custom domains
Reliable email support and a comprehensive Knowledge Base
Pricing:
Convertri offers a straightforward pricing structure, featuring a single plan available for $99 per month or a discounted rate of $75 per year. Additionally, the platform provides a 14-day free trial, allowing users to explore its capabilities before committing to a subscription.
For online businesses, managing various solutions can be a cumbersome and time-consuming process. Kartra streamlines this by bringing everything you need for your online business under one roof.
This comprehensive platform provides a range of essential business tools with a primary focus on creating high-impact sales funnels and generating leads. Kartra empowers you to retain control over your marketing strategy by allowing you to define the rules that guide it. Operating in the cloud, this platform offers features like affiliate program configuration and helpdesk software. Users can also automate their email and SMS marketing campaigns to enhance lead generation and marketing efficiency.
Kartra goes a step further by enabling you to self-host your videos, eliminating the need for external services such as Vimeo or Wistia. Additionally, it offers an array of features, including dynamic One-time Offers (OTOs), behavioral marketing, cart abandonment recovery, and scarcity marketing systems.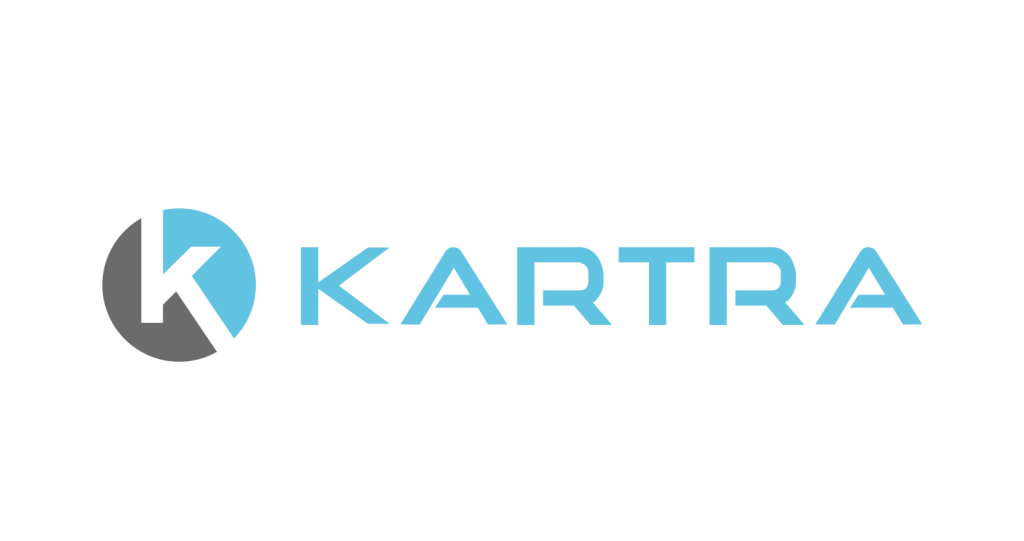 Key Features:
Robust tools for One-time Offers (OTOs), scarcity marketing, and behavioral marketing
Capability to export funnels and campaigns to other users' accounts
Unlimited sales funnels
Video marketing and an integrated calendar tool
Split testing for subject lines and email body for optimization
Affiliate program management to enhance product marketing through affiliates
Native integrations and extensive API support
Pricing:
Kartra offers a range of pricing plans, each providing the same set of features but differing in the quantity of sales funnels, domains, bandwidth, hosted videos, and contacts you can manage.
Pricing commences at $99 per month with the Starter plan and scales up to $499 per month with the Platinum package. Subscribers can enjoy discounted rates with annual subscriptions, and Kartra offers a 14-day trial period for just $1, enabling users to explore its capabilities before committing.
OptimizePress presents itself as an excellent and cost-effective alternative to ClickFunnels, catering exclusively to WordPress users. It operates as a WordPress plugin specifically designed for marketers and content creators.
OptimizePress offers functionalities similar to those provided by ClickFunnels. Users can craft various types of pages for their WordPress sites, including landing pages, sales pages, and launch pages. The platform also provides a selection of pre-designed templates that can be easily customized to align with your business's marketing objectives. In essence, it acts as a WordPress plugin capable of seamlessly transforming your blog into a comprehensive conversion funnel.

Key Features:
Optimized for WordPress, ensuring fast loading times
Compatibility with over 30 integrations
Access to a library of 250+ conversion-optimized templates
Support for unlimited pages, leads, and traffic
A/B split testing for refining campaign performance
In-depth conversion analytics for insights
Two-step opt-in forms and boxes for lead generation
Mobile-responsive layouts to reach a broader audience
Pricing:
OptimizePress offers three distinct plans: Essential, Suite, and Agency Standard, with pricing starting at $99 per year and going up to $399 per year. While there is no free trial available, the platform offers a 100% 30-day money-back guarantee, ensuring peace of mind for users.
Key Features:
Fast performance
100% drag-and-drop builder
Split testing
One-click upsell
Integrations with third-party apps
Ability to use your own domain name
Up to unlimited funnels, visitors, pages, and custom domains
Pricing:
10 Minute Funnels offers two membership levels: Standard for $67 per month and Premium for $167 per month. The company also provides a 14-day trial for $1.
10 Minute Funnels, often abbreviated as 10MF, prioritizes speed and efficiency, in line with its name. This relatively new service encompasses all the functionalities you'd expect from a sales funnel tool but excels in delivering results notably faster, positioning it as a robust alternative to ClickFunnels.
While ClickFunnels and Builderall emphasize versatility, and Leadpages specializes in landing pages, 10 Minute Funnels carves out its niche in rapid creation, launch, and immediate conversion—just as its name suggests, achieving these results in a mere 10 minutes.
Despite its youthfulness, 10 Minute Funnels boasts a code-free drag-and-drop builder capable of crafting mobile-responsive pages throughout the entire funnel, making it a worthy competitor to ClickFunnels without compromising on quality.
However, it's essential to note that being relatively less tested and a newcomer in the market could be perceived as a notable drawback of this software.

Key Features:
Exceptional speed and performance
A fully functional drag-and-drop builder for effortless customization
Support for split testing to optimize campaigns
One-click upsell functionality for maximizing sales
Seamless integrations with various third-party apps
Option to use your own domain name
Accommodates an unlimited number of funnels, visitors, pages, and custom domains
Pricing:
10 Minute Funnels offers two membership tiers: Standard, priced at $67 per month, and Premium, available at $167 per month. The company also provides a 14-day trial for a nominal fee of $1, allowing users to explore its features before committing.
Instapage stands out as a conversion-focused landing page builder, providing scalable and high-end tools designed to benefit growing businesses. In comparison to ClickFunnels, Instapage boasts a more advanced drag-and-drop builder and an extensive library of over 500 layouts. It seamlessly integrates with popular platforms like WordPress, Zapier, HubSpot, and Marketo.
One notable feature is the AdMap tool, which aids in visualizing the alignment between your ads and landing pages. This feature allows for quick assessment of campaign effectiveness at a glance.
Instapage also offers a heat map function, enabling users to monitor website activity and enhance user experience through data-driven insights.
Renowned for its award-winning A/B testing tools and comprehensive analytics, Instapage allows you to track activity on different sections of your page, evaluate link performance, and identify areas for improvement.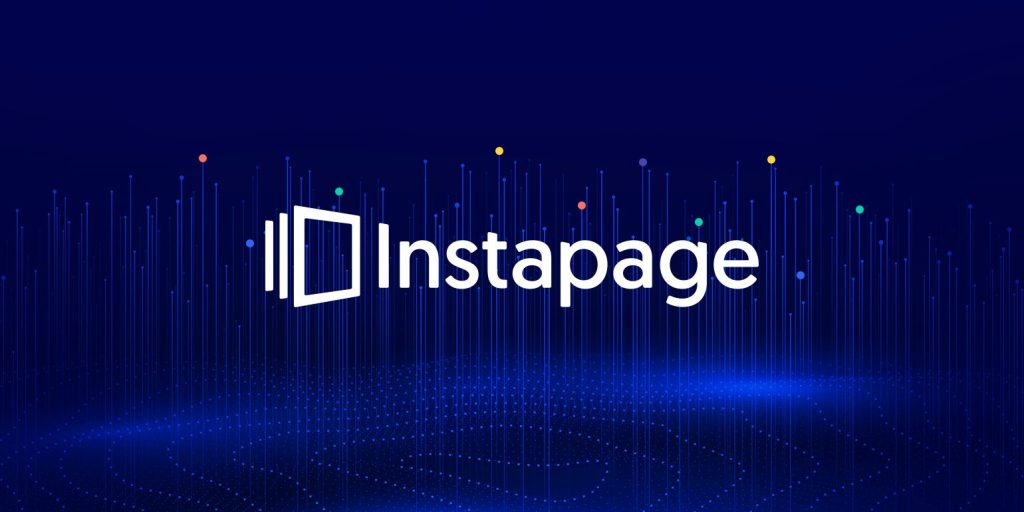 Key Features:
Robust landing page builder offering 500+ layouts
Powered by Thor Render Engine technology for lightning-fast speeds
Unlimited A/B testing and in-depth analytics tools
Access to a 14-day free trial
Instablocks for streamlined page creation
Heatmaps and Google Tag Manager integration
Real-time visual collaboration for team efficiency
Unlimited conversions for maximum scalability
SSL encryption and GDPR compliance for data security
Pricing:
Instapage, while more expensive than ClickFunnels, delivers superior landing page resources and faster performance. The Building plan is priced at $299 per month or $199 annually. Additionally, there is a Custom package available through the sales team. Users can explore the service through a 14-day free trial and request a free demo before making a purchase decision.
SamCart doesn't provide an all-encompassing toolkit for individuals seeking to construct a sales funnel from the ground up. Instead, this software specializes in the critical phase of the sales funnel, which is the purchase stage.
This web-based platform is tailored to assist e-commerce entrepreneurs in enhancing their checkout pages, ensuring customers enjoy a seamless and aesthetically pleasing checkout process. SamCart offers all the essential features required to maximize the profitability of e-commerce businesses. This includes checkout templates optimized for improved conversion rates, order bump capabilities, 1-click upsell functionality, and more.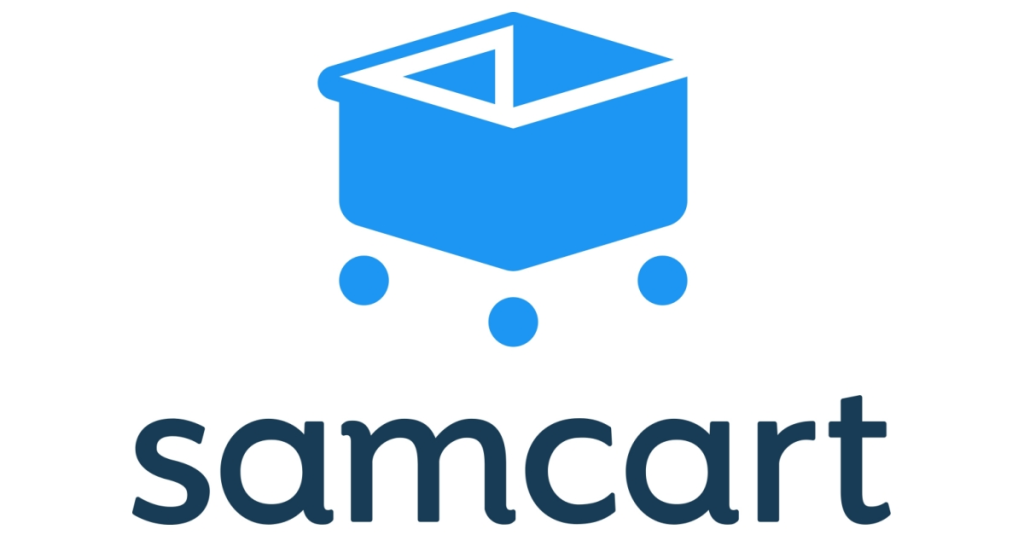 Key Features:
Intuitive drag-and-drop page builder for customization
Collection of order bump options
Unlimited products, pages, video uploads, and memberships
Robust A/B split testing tools for optimizing performance
No additional processing fees
White-label branding for maintaining brand consistency
Post-order upsell capabilities
Seamless CRM integrations
Highly accurate affiliate tracking functionality
Pricing:
SamCart offers three distinct subscription levels: Launch, Grow, and Scale. Pricing falls within the range of $49 to $199 per month, with the option to choose between monthly and yearly subscriptions.
For those looking to explore the platform's capabilities, SamCart provides a 7-day free trial. Additionally, users who opt for an annual subscription can benefit from a 30-day money-back guarantee, offering flexibility and confidence in their choice.
Founded in 2005 through bootstrapping, HubSpot has established itself as a prominent name in the marketing and sales realms. Particularly well-suited for small businesses, the HubSpot CRM platform facilitates seamless collaboration across your entire business, encompassing marketing, sales, and customer support.
HubSpot's most significant advantage over ClickFunnels lies in its impressive array of free tools available to subscribers. These tools empower users to manage sponsored ads, construct landing pages, and capture leads effectively. Additionally, the free CRM system simplifies contact data storage and streamlines the creation of email marketing campaigns.
While HubSpot offers a more limited selection of around 10 templates for creating landing pages, these templates are professionally designed with a minimalist aesthetic. Users can still leverage the user-friendly drag-and-drop builder to craft visually appealing sales pages, downsell pages, squeeze pages, upsells, and webinar funnels.
HubSpot's customer-centric approach is evident in its multiple support channels, including live chat, phone support, and ticket-based assistance. The platform also provides an abundance of self-help resources and tutorials accessible through its website.

Key Features:
A/B testing functionality for optimizing various elements
Integration support for Google Calendar, Office 365, and HubSpot CRM
Capability to design and share email templates
Intuitive drag-and-drop landing page builder
Extensive support options and comprehensive documentation
Pricing:
HubSpot offers a generous suite of free tools, encompassing landing pages, forms, live chat, ad management, social media integration, email marketing, SEO optimization, and storage for up to 1 million contacts.
For users seeking premium features, HubSpot provides various marketing plans categorized into three tiers, with pricing ranging from $45 to $3,200 per month, catering to diverse business needs.
Wishpond serves as a robust ClickFunnels alternative, catering to marketers with its feature-rich toolkit for marketing and lead generation. The company's offerings encompass lead activity tracking, website management, online forms, landing page creation, pop-ups, social media campaign management, and more.
With a wealth of over 300 integrations, including email, analytics, sales, payment, and collaboration apps, Wishpond seamlessly connects with the tools you already rely on.
Creating and publishing landing pages is a breeze with Wishpond, taking just minutes to set up. The platform provides access to a library of over 100 mobile-responsive designs suitable for various business needs. You also have the option to craft your own landing page from scratch.
To bolster your brand promotion efforts, Wishpond offers a Contest and Promotion feature that entices both loyal and potential clients to participate and win. Additionally, the platform's Referral suite is replete with tools designed to enhance your online presence.
While Wishpond's extensive feature set is impressive, it may occasionally appear overwhelming. To assist users, the platform offers various support channels, including live chat, email, and ticket-based assistance. Additionally, users can access a wealth of self-help resources, including guides, a blog, Wishpond Academy, and ebooks.

Key Features:
Automated conversion of leads into sales based on real-time activity
Extensive integrations, including Zapier
Connectivity to over 30 marketing platforms
Effortless creation of mobile-friendly landing pages within minutes
Robust pop-up builder with behavioral triggering capabilities
A/B testing functionality for optimization
Unlimited access to landing pages, visitors, pop-ups, forms, user accounts, and social contests
Drip campaign capabilities
Pricing:
Before committing to any of its three premium packages, Wishpond offers a 14-day free trial. Subscription pricing ranges from $49 to $199 per month and is billed on an annual basis.
Kajabi presents an all-encompassing platform that stands out as a compelling ClickFunnels alternative, particularly beneficial for speakers, coaches, or authors looking to enhance their digital presence.
You have the capability to design and market various digital products, including podcasts, memberships, coaching sessions, and courses with Kajabi. The platform supports multiple formats, including mini-courses, mentoring programs, and drip courses, all without imposing any bandwidth or video hosting restrictions.
Within Kajabi's ecosystem, "Pipelines" represent their equivalent of funnels, comprising offers, email campaigns, and landing pages. Each Pipeline features prewritten content derived from the most effective sales funnels used by the platform's prominent entrepreneurs.
Kajabi boasts an intuitive landing page builder that provides users with the flexibility to fine-tune every aspect of their pages, ensuring optimal display on all devices.
Furthermore, the platform offers features like cart abandonment emails to recover lost purchases, push upsells, order bumps, and the ability to provide coupons, among other capabilities, aimed at expanding your follower base.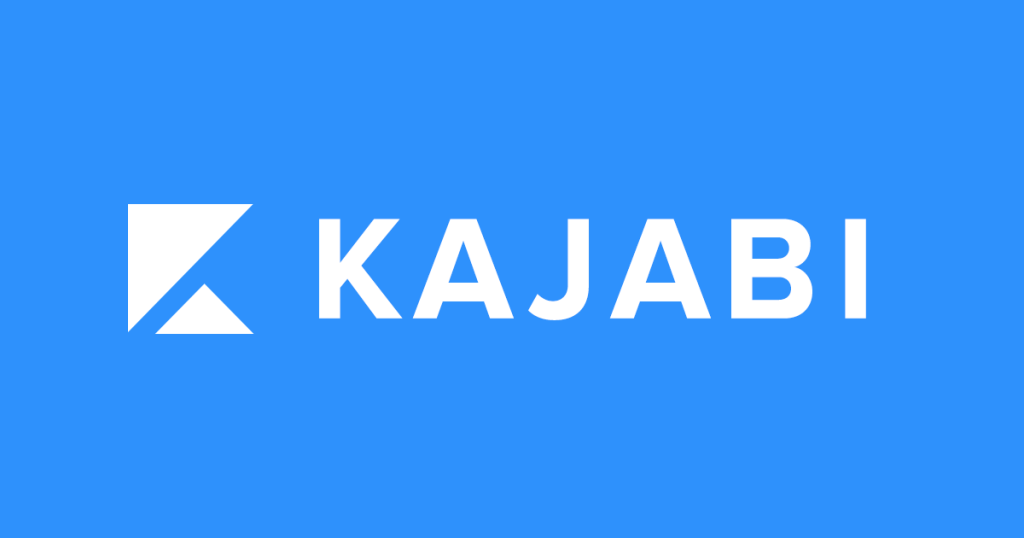 Key Features:
Unlimited access to landing pages and marketing emails
A range of 3 to 100 funnels, catering to diverse marketing needs
Support for contact lists ranging from 10,000 to 100,000
Accommodates up to 20,000 active customers
Ready-made templates with an aesthetic appeal
User-friendly page and funnel builder for seamless customization
Zero transaction fees, promoting cost efficiency
Access to 24/7 chat support and comprehensive documentation
Pricing:
Kajabi's pricing structure, akin to ClickFunnels, falls on the higher end of the spectrum. The platform offers three membership tiers: Basic, Growth, and Pro, with monthly fees ranging from $119 to $319. Users can explore the service with a 14-day free trial and benefit from a 30-day money-back guarantee for added flexibility and confidence in their investment.
Pipedrive is a top choice among small businesses seeking an alternative to ClickFunnels. It stands out as a user-friendly, sales-focused CRM solution. Unlike some other options on our list, Pipedrive isn't just a funneling tool; it's a genuine sales builder, offering a visual pipeline for managing sales processes.
With Pipedrive, you have the flexibility to create custom deal pipelines to suit your specific needs, and you can easily arrange and manage them through a user-friendly interface with a clean and uncluttered design. The platform provides clear calendar and email interfaces, highly configurable analytics, and automated workflows that streamline your sales cycle.
One notable feature is Smart Contact Data, which collects publicly available information about your contacts, providing a comprehensive overview of your prospects, leads, and current customers. Pipedrive can also identify and merge duplicate contacts, ensuring data accuracy.
Pipedrive offers Leadbooster, an integrated lead generation tool that can be seamlessly added to your website to boost conversions. You can configure pre-designed questions to capture new leads, which Leadbooster then adds to your sales pipeline.

Key Features:
Robust mobile apps with call and email synchronization
Drag-and-drop deal pipeline customization
Unlimited automated workflows
Built-in email marketing tools
Revenue projections, forecasts, and advanced custom reporting
24/7 customer support
Compatibility with over 300 integrations
Pricing:
Pipedrive offers four cost-effective plans: Essential, Advanced, Professional, and Enterprise, with monthly prices ranging from $11.90 to $74.90. You have the choice of monthly or annual billing, and there's a 14-day free trial available for you to explore the platform's features.
Simvoly stands out as one of the swiftest ways to construct sales funnels, websites, and online stores, making it an ideal choice for various projects, whether you're focused on lead generation or creating engaging quizzes.
This platform offers a seamless page builder that doesn't require coding expertise. With its user-friendly drag-and-drop feature, you can effortlessly craft landing pages and checkout processes. Simvoly's customization options for checkout pages can significantly enhance conversion rates, surpassing typical eCommerce pages. Additionally, you can implement upselling strategies and present bump offers to maximize the value of each order.
Simvoly provides comprehensive analytics, offering insights into traffic, conversions, and sales. This valuable data allows you to identify areas for improvement and refine your marketing strategy. Moreover, you can gather more information from your leads by utilizing multi-step quizzes and surveys, facilitating a deeper understanding of your audience's preferences and needs.

Key Features:
Intuitive Page Builder
Customizable Checkout Pages
Analytics and Insights
Lead Generation
Templates and Designs
eCommerce Capabilities
Marketing Integrations
Pricing:
Simvoly offers a range of pricing plans to suit various needs, making it accessible to both individuals and businesses. The Personal Plan, priced at just $12 per month, is perfect for those looking to create personal websites or landing pages without breaking the bank. Small businesses can benefit from the Business Plan, which comes at a reasonable $24 per month and offers features like eCommerce capabilities and unlimited pages.
As your business grows, the Growth Plan, priced at $59 per month, provides advanced features such as A/B testing and client accounts to help you expand your online presence. For those seeking top-tier support and priority access to new features, the Pro Plan at $149 per month is an excellent choice. Additionally, Simvoly offers an Agency Plan at $299 per month, tailored for agencies and larger enterprises, with advanced white-labeling options. With a 14-day free trial available, you can explore Simvoly's features and discover the plan that best aligns with your goals and budget.
Thrive Themes differs from Clickfunnels in that it operates as a WordPress sales funnel plugin, rather than a standalone product. While this distinction is essential, Thrive Themes is often recognized as a cost-effective alternative to both Clickfunnels and OptimizePress. Despite this fundamental difference, the ultimate outcome for your workflow remains consistent.
The main consideration with Thrive Themes is the need to purchase separate hosting services. However, even when factoring in hosting expenses, the overall cost is still significantly lower than opting for Clickfunnels.
Key Features:
Conversion-Focused Plugins
Pre-designed Templates
Drag-and-Drop Builder
A/B Testing
Built-in Lead Generation
Engagement Features
Focus on Speed and SEO
Pricing:
Thrive Themes offers flexible pricing options to cater to a variety of users. Their main pricing model is the Thrive Suite Membership, which provides unlimited access to all Thrive Themes products, updates, and customer support. Users can opt for an annual subscription, priced at $19 per month, or a quarterly subscription at $30 per month. This pricing structure makes Thrive Themes an affordable choice for WordPress users seeking a comprehensive suite of tools to enhance their websites and create high-converting sales funnels.
Additionally, they offer a 30-day money-back guarantee, allowing users to try out their products risk-free. Thrive Themes' commitment to affordability and value-packed features makes it an attractive option for those looking to optimize their online presence.
When seeking free alternatives to ClickFunnels that excel at lead generation across various traffic sources, LeadSanity stands out. With its user-friendly landing page builder, you can effortlessly craft lead capture forms and impressive landing pages, choosing from a selection of over 150 high-converting templates. As one of the top ClickFunnels alternatives, LeadSanity allows easy integration of your pages with email marketing platforms, providing your visitors with opt-in form codes for their preferred campaigns. Should you desire greater control over email communication frequency, you can create custom campaigns from scratch. Moreover, LeadSanity ensures accessibility across all devices and provides screen size previews for a seamless user experience.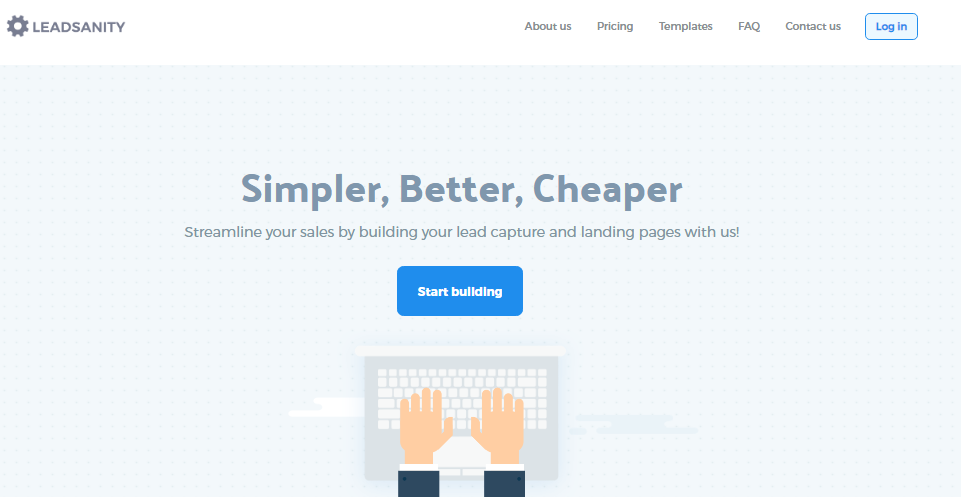 Key Features:
Customizable templates for crafting landing pages.
Real-time analytics for data-driven decision-making.
Split testing to optimize campaign performance.
Seamless integration of form codes.
Autoresponding emails for streamlined communication management.
Pricing:
LeadSanity offers a range of pricing plans to accommodate different business needs. They provide a free plan that allows you to get started at no cost, making it an excellent option for those on a tight budget. For users looking for more advanced features and capabilities, LeadSanity offers paid plans starting at $29 per month. This affordable pricing structure ensures that businesses of all sizes can access their lead generation and landing page building tools without breaking the bank.
With LeadSanity's cost-effective options, you can effectively capture leads and create engaging landing pages without the high expenses often associated with marketing software.
WP Simple Pay provides a straightforward solution for WordPress users to facilitate both one-time and recurring payments on their websites without the need for complex shopping cart setups. Specifically designed to seamlessly integrate with the Stripe payment service, it offers a user-friendly drag-and-drop payment form builder. Users can take advantage of coupon codes, and the platform boasts support for 14 languages, over 30 locations, and more than 130 international currencies. The platform includes pre-built elements such as checkboxes, text fields, and buttons, while also allowing for the creation of custom fields to gather specific information during the purchase process.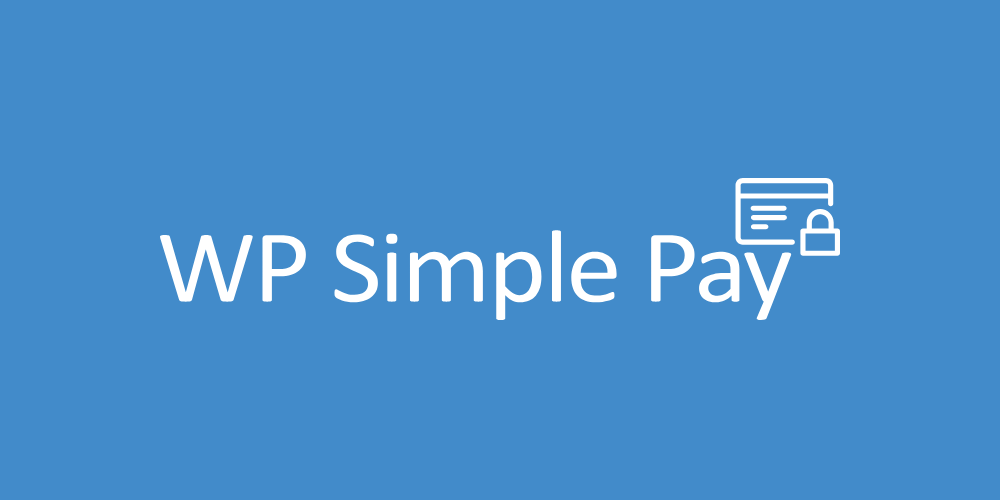 Key Features:
Intuitive drag-and-drop builder for payment forms
Multiple integrations with popular tools like Divi, Zapier, and Elementor
Support for Apple Pay and Google Pay buttons
Unlimited payment forms and transactions
No transaction fees or monthly charges
Efficient tax rate management
PCI compliance and SCA readiness
Pricing:
WP Simple Pay offers four premium pricing plans: Elite, Professional, Plus, and Personal, with annual subscription prices ranging from $49.50 to $299.50. Additionally, a free version of the plugin is available for WordPress users, offering full functionality without limitations. WP Simple Pay also provides a 14-day money-back guarantee for added peace of mind.
Webflow serves as a practical solution for creating lead generation pages, offering an alternative to ClickFunnels that caters to those seeking simplicity and interactivity in their pipelines. While it may not match the extensive capabilities required for complex sales funnels, it excels in providing straightforward options.
Webflow enables web designers to showcase mobile-responsive websites and landing pages that can adapt and respond to user behavior without the need for coding. The platform offers an extensive library of over 100 templates with rich customization options.
In terms of e-commerce, Webflow boasts an automatic tax calculator that instantly computes and adds applicable sales tax and VAT during checkout. It also supports various payment methods beyond credit and debit cards, including Apple Pay and PayPal, thanks to integration with Stripe.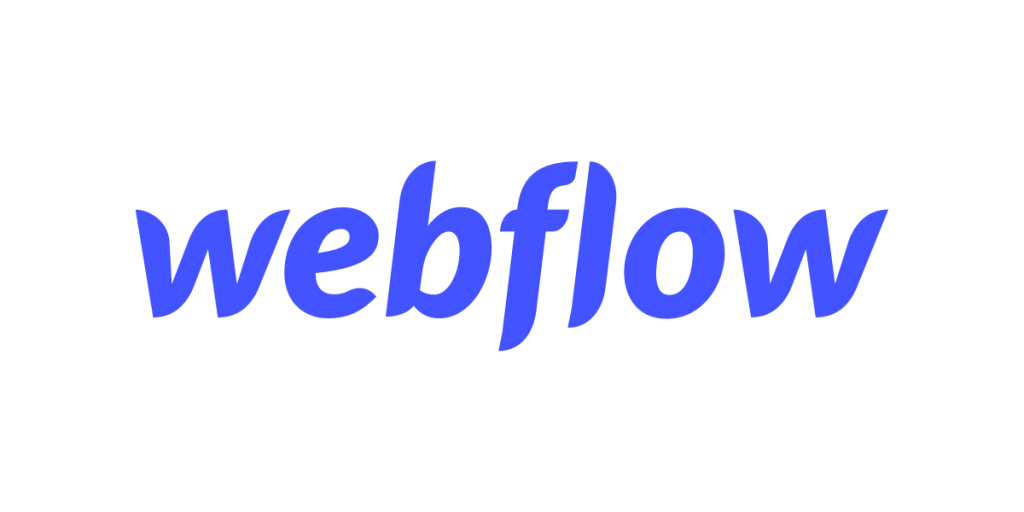 Key Features:
High-quality templates for diverse content types
Extensive customization features
Automatic generation of HTML, CSS, and Javascript
Robust SEO management tools
Multiple payment integrations
Strong security measures
Hosting service on AWS servers
Unlimited backups and storage
Pricing:
Webflow offers a range of pricing options to suit individual and organizational needs. While the Starter plan is available for free, premium subscriptions are available at various price points. Monthly costs start at $15 for the lowest-priced package and can go up to $235 for the most comprehensive option.
We highly recommend Keap, formerly known as Infusionsoft, as an excellent ClickFunnels alternative, particularly for businesses with an established presence looking to upgrade their features.
The Keap suite offers a wide range of services, including landing pages and lead generation tools like forms, pop-ups, automation features, and email distribution. Setting up your CRM is a breeze with Keap, thanks to its reliable customer success manager, intuitive drag-and-drop sales funnel builder, and mobile-responsive landing page templates—all without compromising page loading speed.
With a customizable dashboard, you can efficiently manage and track leads throughout the entire sales process. Additionally, Keap empowers you to guide leads through your sales funnel by initiating automated follow-ups and tasks.
Keap provides robust 24/7 support options, including chat, phone, email, and ticket support. It also boasts an extensive community, comprehensive documentation, webinars, and tutorial videos.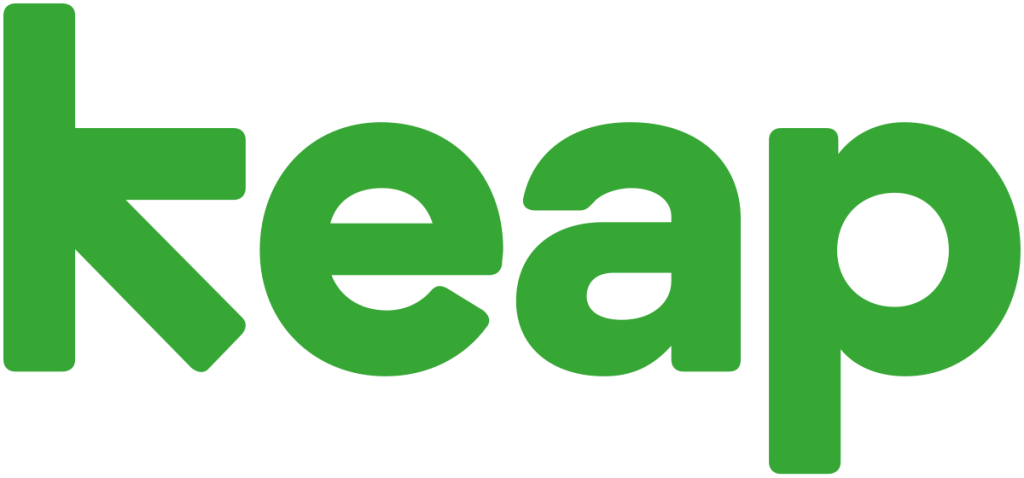 Key Features:
Unlimited email marketing capabilities
Fast-loading templates
Clean interface and highly functional builder
Powerful automation features
24/7 chat support
Multiple options for invoicing and payment processing
Over 2,500 API integrations via Zapier Premium
Lead scoring and lead source tracking
Pricing:
Keap is not a budget-friendly option, so it may not be suitable for those on a tight budget. It offers two plans: Pro and Max, priced at $169 per month and $249 per month, respectively. If you require a custom plan, you can reach out to the sales team to inquire about the Max Classic package. Additionally, Keap offers a 14-day free trial for users to explore its features.
Copper CRM stands out as one of the top ClickFunnels alternatives when it comes to building and nurturing client relationships.
This platform is designed to enhance your team's efficiency by reducing the time spent on mundane data entry tasks, allowing them to focus more on meaningful customer interactions.
With Copper CRM, each prospect receives a personalized profile, enabling you to gain valuable insights into your client's behaviors and preferences.
Furthermore, the platform provides complete visibility into every interaction with your prospects, offering a consolidated view of their engagement history. This allows you to identify their key interests and discover who has referred them to your business.
Copper CRM's user-friendly interface ensures that you can easily access updated records, review past deals, and create new events with minimal effort.

Key Features:
Seamless integrations with Google Workspace and Chrome
Task automation without the need for coding skills
An all-encompassing customer relationship management platform
A robust security model suitable for businesses of all sizes
Pricing:
Copper CRM offers straightforward and transparent pricing plans to suit the needs of different businesses.
Basic Plan: This plan is priced at $23 per user per month when billed annually. It includes essential CRM features such as contact management, email integration, and basic reporting.
Professional Plan: The Professional plan is available at $59 per user per month when billed annually, or $69 per user per month when billed monthly. It offers more advanced features, including.
WooFunnels, headquartered in India, serves as a WordPress sales funnel builder, catering to a user base of over 20,000 individuals who leverage its capabilities to create automated workflows, order bumps, optimized checkouts, and one-click upsells that drive conversions and boost revenue.
Within the WooFunnels toolkit, you'll discover an array of elegantly designed templates crafted for high conversion rates. These templates seamlessly integrate with various page builders, including the WordPress block editor, Divi, and Elementor.
The One Click Upsells feature empowers you to offer free upsells that enhance the average order value post-sale, thereby increasing sales without the need for higher advertising expenses or increased traffic.
For those looking to incorporate related product upsells into their checkout process, WooFunnels offers the Order Bump tool. This single feature alone has the potential to elevate sales figures by up to 30%.
WooCommerce pages, as you might be aware, are not inherently optimized for conversions. However, WooFunnels allows you to swiftly create customized checkout forms tailored to your business and customers' needs. This flexibility enables you to incorporate elements that combat cart abandonment, such as a two-step checkout process, Shopify-like layouts, express payment options, and more.
WooFunnels provides customer support via a ticket system and offers an extensive repository of self-help resources, including the WooFunnels blog, documentation, and FAQs.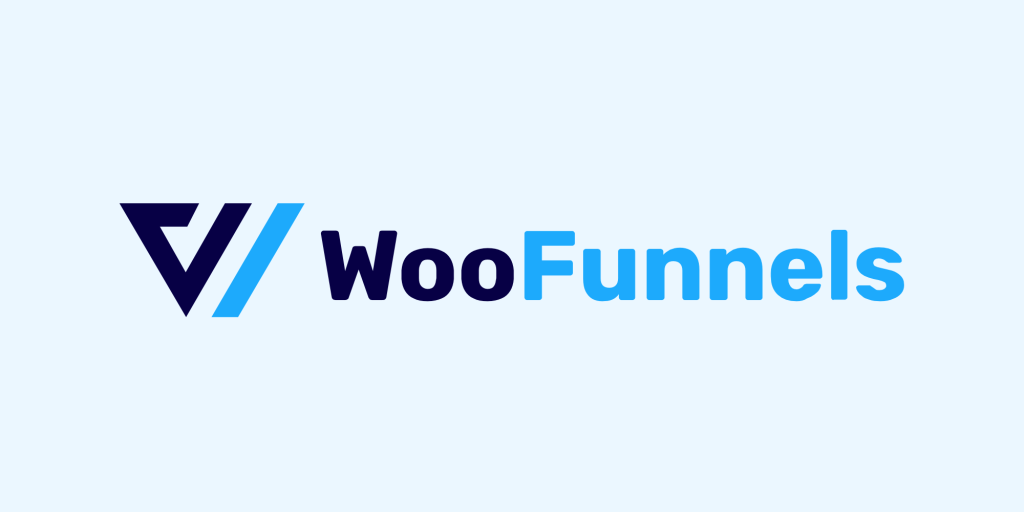 Key Features:
In-built analytics
A/B testing capabilities
One-click order bumps
Upsell and downsell capabilities
Rule-based funnel triggers
Stylish templates and user-friendly page builder
Optimized checkouts
Pricing: WooFunnels extends a free version on WordPress.org. Premium subscriptions are also available, tailored for single website owners and agencies managing multiple websites. Pricing begins at an annual rate of $179 for the entry-level package, with the top-tier option priced at $399.
Summary
These top 25 ClickFunnels alternatives offer a diverse set of features and pricing options to cater to various marketing needs. Whether you're a solo entrepreneur, small business owner, or part of a larger marketing team, there's a solution on this list that can help you create high-converting sales funnels and grow your online business. Explore these alternatives and find the one that aligns best with your goals and budget.