In the dynamic landscape of healthcare, where advancements in treatments, medications, and technology are constant, healthcare organizations face the challenge of staying abreast of these changes—a task crucial for their success and the well-being of patients. However, managing this comprehensive and professional oversight is no simple feat. This is where the expertise of a healthcare consultant becomes invaluable, as they assume the responsibility of assisting organizations in maintaining a delicate balance between optimal patient care and an enhanced patient experience.
What is Healthcare Consulting?
Healthcare Consulting helps providers and institutions assess and enhance services, keeping patients' best interests in mind and meticulously navigating through regulations, health policies, and budget constraints.
With extensive experience and educational background, healthcare consultants are recognized experts in their field. If you harbor an interest in healthcare systems, a fulfilling career as a healthcare consultant might be the perfect fit for you.
A crucial responsibility of healthcare consultants involves:
Identifying strategies to minimize costs
Boost revenue without compromising customer and patient satisfaction
Collaborate with administrators and high-ranking executives to pinpoint organizational challenges and provide optimal solutions
The widespread adoption of healthcare consultants by numerous medical facilities and hospitals is attributed to their ability to streamline processes, ultimately resulting in time and resource savings.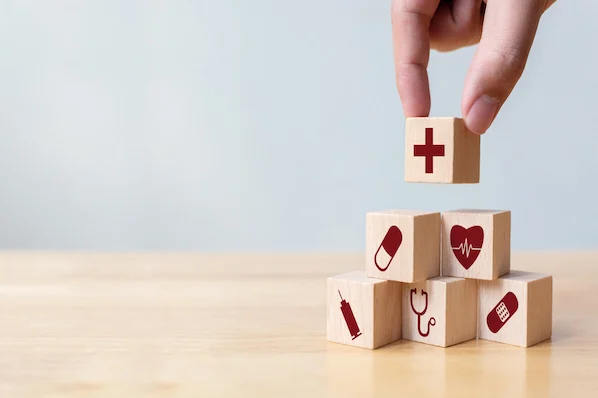 How to become a health care consultant
Several routes exist for aspiring healthcare consultants. Here are the fundamental steps you can follow to pursue this career:
1. Attain your education
Most entry-level healthcare consultants hold a minimum of a bachelor's degree from an accredited institution. Opt for a degree program aligned with healthcare consulting, such as business, nursing, or public health. Focus on coursework covering health care systems, management, ethics, and medical terminology.
For a competitive edge, consider pursuing a master's degree in health care administration or management. Many employers value healthcare consultants with master's degrees for their specialized knowledge and dedication to the field.
2. Explore certification options
While not mandatory, certification can underscore your commitment to the healthcare consulting role. The National Society of Certified Healthcare Business Consultants offers the Certified Healthcare Business Consultant credential. Achieving this certification involves passing a comprehensive four-hour exam on healthcare consulting principles. To maintain certification, complete at least 30 continuing education hours every two years.
3. Accumulate relevant experience and training:
In addition to formal education, on-the-job training is standard for healthcare consultants. Consider pursuing an internship in the field, which can significantly enhance your prospects for securing an entry-level position. Look for internships during your bachelor's degree program or immediately after graduation, focusing on opportunities aligned with your interests, such as consulting for children's hospitals.
4. Cultivate your skill set:
Developing a robust skill set is pivotal for success as a healthcare consultant.
Communication: Strong communication skills, both written and verbal, are crucial for understanding client needs and explaining processes.
Financial knowledge: Interpreting budgets and financial statements is integral to making informed decisions that contribute to the facility's economic success.
Attention to detail: Given the nature of healthcare consulting responsibilities, excellent attention to detail is essential for tasks like budget review and interpreting customer satisfaction surveys.
Flexibility: Adaptability is key in the ever-evolving medical field, allowing you to stay informed about the latest updates and changes and offer innovative solutions based on emerging technology or software.
Self-motivation: Sustaining self-motivation ensures the delivery of your best work to each organization, enabling you to continually seek practical solutions to the unique challenges faced by each facility.

Types of Healthcare Consulting
A healthcare business consultant is a multifaceted organization with numerous sectors to manage. Consequently, you can either become a generalist, address a range of minor issues or specialize in a specific area to establish expertise and cater to distinct clients. Explore the diverse types of healthcare consulting you can specialize in to contribute to the growth of organizations.
Strategy Consulting
In a fiercely competitive healthcare market, healthcare organizations must maintain a prominent position in the minds of their patients, who are essentially customers. As a strategy consultant, your role involves possessing a diverse business knowledge base and a profound understanding of the specific pain points of your target audience. Conducting comprehensive assessments, you'll identify shortcomings in the business strategy and develop practical solutions. The primary objective is to foster the growth of the healthcare organization's revenue while ensuring the delivery of exceptional patient care.
Marketing Consulting
Traditional marketing approaches are becoming increasingly obsolete in the face of the Internet's indispensable role in people's lives. In a landscape where customers have numerous options, establishing oneself as an expert and the preferred solution is paramount. A marketing consultant specializes in crafting intelligent digital marketing strategies to position healthcare organizations as the optimal choice for their target audience.
Technology Consulting
In the dynamic medical field, technology evolves rapidly, introducing new equipment, enhanced medicines, and improved treatment procedures daily. Healthcare organizations must effectively leverage evolving technology alongside appropriate treatments for their patients. However, they often lack expertise in testing, installing, and working with the latest technological advancements. As a technology consultant, your role involves evaluating an organization's technological needs, introducing and testing new solutions, and determining new equipment's compatibility and positive impact on the organization's growth.
HR and Operations Consulting
Ensuring that each member of a healthcare organization contributes value is essential, considering the critical nature of their work. An HR and operations consultant regularly assesses the performance of each staff member and guides career advancement. Responsibilities include creating job descriptions, establishing workplace standards, overseeing the hiring process, fostering a healthy workplace culture, and ensuring that staff members feel recognized for outstanding performance.
Legal and Regulatory Consulting
Running a healthcare organization requires strict adherence to legal requirements, and obtaining a license is just the beginning. Laws and regulations affecting day-to-day operations, patient information management, and treatment contracts are subject to constant change. A legal and regulatory consultant ensures the organization stays compliant by staying updated on legal modifications, regularly monitoring the organization's legal status, and implementing necessary changes.
IT Consulting
Healthcare IT consulting is a vital field that guides organizations in adopting and optimizing information technology. These consultants specialize in implementing electronic health records telehealth solutions and ensuring data security compliance. They enhance patient care and streamline operations by focusing on IT infrastructure, interoperability, and workflow optimization. Healthcare IT consultants are pivotal in driving innovation, supporting remote healthcare services, and training staff to adapt to technological advancements.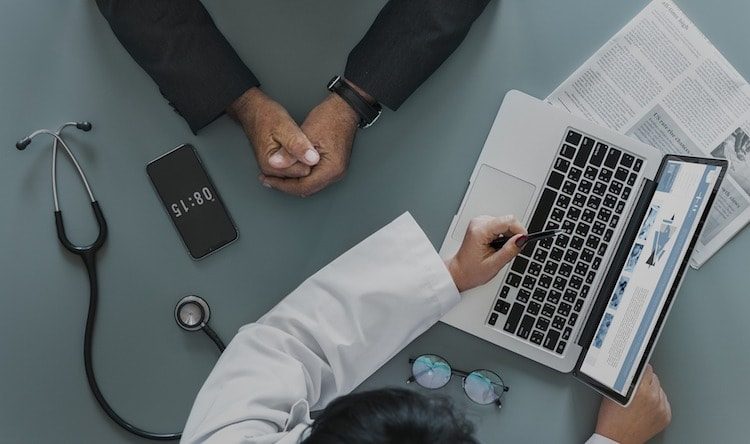 Healthcare consultant salary
The typical salary for a Healthcare consultant in Melbourne, Australia, is reported to be around $58,000. This salary estimate is derived from data provided by one individual, submitted anonymously to Glassdoor as a representation of compensation for Healthcare consultant positions in Melbourne, Australia. The specific income you can anticipate will likely fluctuate depending on your professional experience, qualifications, skill set, and the geographical area in which you work.
Healthcare Consulting jobs
Health care organizations
Medical centers or groups of physicians
Government agencies at the federal and state levels
Health insurance companies
Pharmaceutical corporations
Individual practices and healthcare clinics
What do healthcare consultants do?
Healthcare consultants offer specialized analysis and insights to businesses operating within the healthcare industry, covering aspects ranging from profitability to infrastructure. The following outlines critical responsibilities associated with the role of a healthcare consultant:
Identify opportunities for improvement
Develop solutions for intricate problems
Collaborate with managers and other senior-level personnel
Enhance organizational efficiency
Implement strategies to reduce costs and boost revenue
Ensure patient satisfaction and safety
Monitor outcomes and adapt processes to enhance results